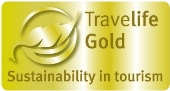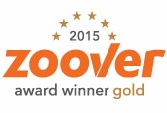 Trips
Isadou island A beautiful island in the upper Suriname River and an excellent holiday spot to learn more about the Amazon rainforest and the culture of the Saramacca's, the inhabitants of this area. Boat trips, a visit to various villages, refreshing rapids and a singing and dance performance, will all contribute to a memorable stay.
Brownsberg Approximately 130 km from Paramaribo, in the midst of the jungle lays the Brownsberg nature reserve at a height of 500 meters. The Mazaroni plateau offers you a spectacular view over the Brokopondo Lake. Brisk walks in the forest take you to various waterfalls where you can enjoy fantastic panoramas of the Amazon rainforest.
Galibi At the mouth of the Marowijne River, on beautiful sandy beach, you will find the settlement of 750 Amerindians of the Kalinja tribe (the Caraïbs) who live mainly off of fishery and tourism. In the laying season (Feb-Aug), various widely known and protected sea-turtles come here to nest and lay their eggs, a unique natural phenomena which you will find unforgettable. Outside the laying season you will enjoy traditional singing and dancing from the local Amerindians.
Jodensavanne / Blakawatra We take you back in time, into the interesting history of Suriname. The remains of the oldest synagogue of the Western hemisphere are still visible along the Suriname River as well some ancient burial places. At the end of the tour, you will relax in the refreshing waters of the creek at nature resort called Blakawatra.
Commewijne Plantation Tour. A journey by car or bus through the former colonial plantations, some still active, will give you a better understanding of what it was like to live on an old plantation in Suriname. The population of Commewijne currently earn their income from fishing and small scale agriculture.
Palumeu (a stay of 3 or 4 nights) 270 km South from Paramaribo, in the midst of the Amazon jungle you will find the village Palumeu. In the village lives approximately 300 Indians. Two tribes, the Trio's and the Wanjana's. You will make several boat trips and you will visit the Palawa island for a swim, pick nick and to chill out in a hammock. After a firm walk and information about several plants and Indian customs you visit Potihill, a place you have a beautiful sight on the Amazon jungle. The Mabuka - and if there is time the Mankodebaku current river stream are other points of interest. You visit on several occasion the village, there you get information about the local way of live. If the weather is reasonable there will be a camp fire or a night boat trip.
Copyright © All rights reserved. surinat





La Rencontre 5e straat # 234
Domburg - district Wanica
Suriname
E-mail: info@surinat.com
Tel: +597 370048 / +597 8949505 / +597 8721504